Specializing in the field of airport engineering construction, covering military and civil markets in an all-round way, we now hold the professional contracting level of airport visual navigation aids engineering, civil aviation air traffic control engineering and airport weak electricity system engineering, construction mechanical and electrical equipment installation engineering, electronic and intelligent engineering, and airport road engineering, and more than 600 projects in more than 130 civil and military airports at home and abroad.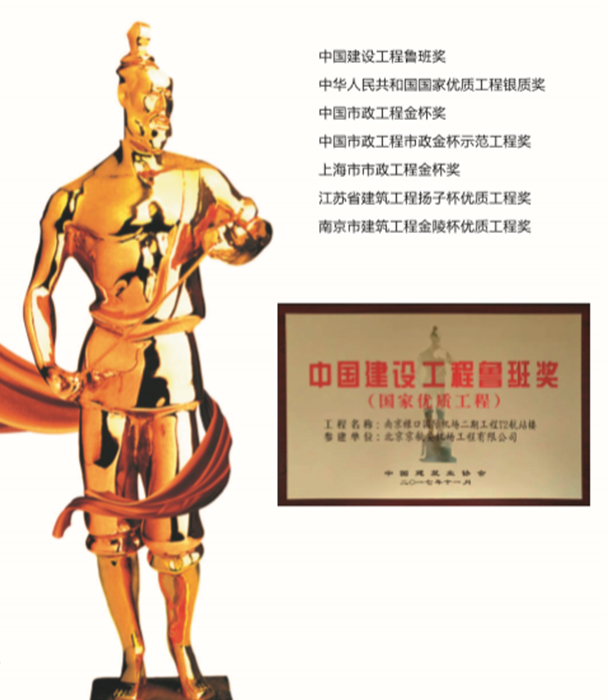 Navigational lighting and station lighting projects,Total Contract Amount RMB 156 million.

  Won the honor: "Autonomous Region Workers' Vanguard" title

  The first and second runway navigation support lighting projects and the terminal building weak electricity project, the cumulative contract amount reached 228 million yuan.

  Honors: quality, progress, safety, advanced management unit.

  Nanjing Lukou International Airport navigation aid lighting project, station lighting project and terminal weak current system project.

  Accumulated contract of 131 million yuan, won the honor: T2 terminal weak electricity project won the Luban Award of China Construction Project.

  Beijing Daxing International Airport Flight Area Navigation Lighting and Air Traffic Control Project

  Qingdao Jiaozhou International Airport flight area lighting, station lighting, air traffic control aircraft terminal building weak current system project, the cumulative contract value of 411 million yuan.

  Shanghai Pudong International Airport's first to fifth runway navigation lighting project, airport station lighting engineering and fence security engineering.Total contract RMB728 million.

  Honors: National Quality Silver Award, China Municipal Engineering Gold Cup Award,Gold Award for Municipal Gold Cup Demonstration Project,Shanghai Municipal Government Engineering Golden Cup Prize.
  The visual navigational lighting system and air traffic control system for the Juba International Airport in South Sudan

  The reconstruction and expansion project of Lana International Airport in Maldives

  Luanda New International Airport, Angola,visual aids to navigation lights,power supply installation and roadside lighting systems

  Nepal Pokhara Regional International Airport,Nepal Pokhara Regional International Airport.

  An enterprise specializing in consulting, designing, general contracting project management and energy services for clean energy and smart grid projects. It has a professional class A in the power industry (power transmission and transformation engineering) and a class B in the power industry. Special B-level design qualification certificate for lighting engineering, B-level qualification certificate for engineering consulting units, and qualification certificate for foreign contracted projects.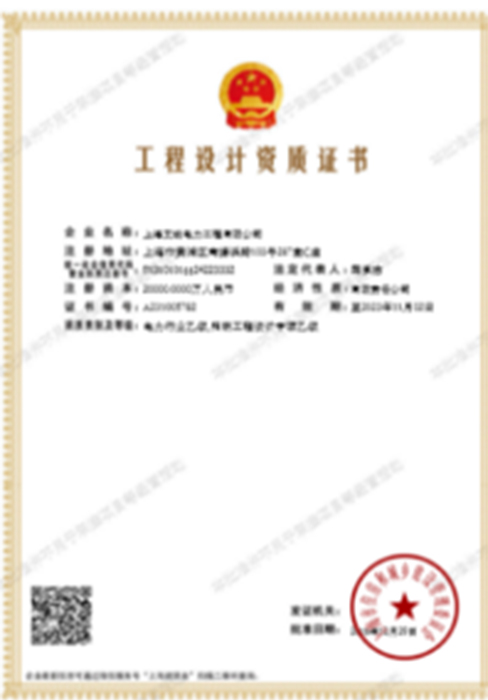 The domestic leading professional company of integrated solutions in the field of smart energy, the natural gas distributed energy station in the core area of?the International Tourism Resort (Disneyland), and the distributed energy station of the China Expo Convention and Exhibition Center won the first prize for outstanding engineering consulting results the First prize for excellent engineering design.
  Till the end of June 2018, the company has completed consulting on natural gas distributed energy station projects, with more than 90 designs and a total installed capacity of 2.8GW. And undertaken the general contract of Zhaoqing Junhong Tire, Datang Shanghai Medical Park and many other projects.
Provide customers with rapid response services and solar photovoltaic power generation solutions, with core competitiveness.For two consecutive years, it has won the China Solar Power Station Outstanding Service Provider Award and the Top 20 EPC General Contractors.Till June 2018, the cumulative installed capacity of photovoltaic EPC is 800 MWp, more than 300 engineering designs, and the cumulative installed capacity is 5.8GW. The "Changshu Fushan Photovoltaic Power Generation Co., Ltd. Photovol...
  Changshu Fushan Photovoltaic Power Generation Co., Ltd. Phase I, Phase II and Phase III photovoltaic power generation projects.
  40MW Photovoltaic Power Generation Project in Zhitou Village, Xuwen County.
  Fengxian Yaohui New Energy Co., Ltd. 40MW agricultural photovoltaic complementary photovoltaic power station project.
  23MWP photovoltaic power station project of Changling Qiulin Photovoltaic Power Development Co., Ltd.
  30MWP Golden Sun Demonstration Project in Shanghai Comprehensive Free Trade Zone. (Won the third prize of 2014 Shanghai Excellent Engineering Consultation Achievements)
  Anhui Province Xuancheng Zhuqiao Town Zhongjian Building Material Floating 100MW Fishing-Light Complementary Photovoltaic Power Generation Project.
  Cross-Strait New Energy Cooperation Hainan Aerospace 50 MW Smart Microgrid Photovoltaic Power Generation Demonstration Project (the largest single "golden sun" project in China)
  Quzhou Guangsheng 46 MW Agricultural Solar Complementary Photovoltaic Power Generation Project

  The leading domestic professional company that provides total solutions in the field of natural gas distributed energy .It has completed 73 natural gas distributed energy projects by December 2016, with a cumulative installed capacity of 2000 MW.Designed by Intelligence Power, the Shanghai Lingang bus charging station delivered electricity smoothly on May 18, which is the first bus super fast charging hub in Pudong and the first bus charging station in Shanghai with 240 KW double gun DC fast charging. The hub station covers an area of?6,788 square meters. It can accommodate 12 new energy buses at the same time for centralized charging at the same time, and can meet the rapid recharge of six buses at the same time. The fast-charging battery system on the bus that was put into operation this time can travel 120 kilometers when fully charged. Taking Shengang Road 3 as an example, the mileage of one lap is 54 kilometers, and the charging can be completed in about 15 to 20 minutes. With a short gap time, you can fully charge and continue to operate. Compared with fully-charged vehicles, fast-charged vehicles further improve the utilization rate of charging piles, and solve the problems of slow charging and difficult scheduling in operation to the greatest extent.